Orange County preserve gains long-missing habitat land
When adopted in 1996, almost all of the 37,378 acres of the Central-Coastal Natural Community Conservation Plan/Habitat Conservation Plan were in place. Now, the key missing parcel has been conserved.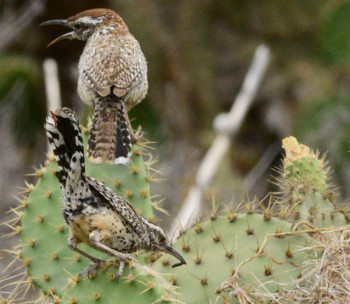 Currently known as the Nature Reserve of Orange County, the Central-Coastal NCCP/HCP was one of the first of Southern California's multiple species plans that reconciled endangered species and ecosystems with economic development. EHL served on the original Working Group for the effort.
About 100 acres of land owned by Southern California Edison (SCE), a signatory to the Plan, were deemed "essential for long term reserve function" and were slated for conservation when funding materialized. The property is important for connectivity between the Central and Southern Subregions. And with an extraordinary concentration of cactus plants, it also vital for cactus wrens, which elsewhere have suffered steep declines due to fires.
When Portola Center in Lake Forest (a development covered under the NCCP/HCP) needed mitigation for its impacts, the opportunity to purchase the adjacent SCE parcel finally arose. With EHL's support, the developer, Baldwin and Sons, SCE, and state and federal agencies all commendably worked together to realize this opportunity.