Mountain lion benefits from settlement agreement with City of Temecula
A legal settlement has ensured proper habitat plan compliance and widened a vital linkage.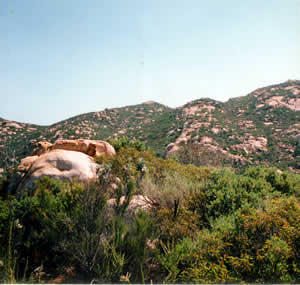 The I-15 freeway blocks wildlife movement between Orange County's Santa Ana Mountain and the larger Palomar Ranges. For mountain lions, the bridge at Temecula Creek is a genetic lifeline. EHL has engaged in a multi-year effort to modify a proposed development impinging on the corridor. 
During the approval process for a project adjacent to the creek, partial progress was made on the corridor but the City of Temecula failed to comply with the Multiple Species Habitat Conservation Plan, or MSHCP. If Temecula's method for determining compliance became a precedent, the MHSCP would never be assembled as intended. EHL filed a lawsuit, as did the Center for Biological Diversity and other groups. The Center assumed a principal role in the legal proceedings.
After a decisive court win on CEQA and MSHCP issues, productive settlement discussions ensured. Results were a wider and more effective corridor, revegetation, and patrols to control human activities that would conflict with cougars. These benefits, for which the Center took the lead, build upon upon prior project mitigation. The latter includes acquisition of off-site land for preserve assembly, especially a parcel strategically located for a secondary corridor under I-15 to the south. Additionally, due to EHL's close review, the City corrected the MSCHP compliance methodology. EHL appreciates the constructive approach of the developer and the City in reaching this agreement, as well as the partnership of our co-litigants.
In a bigger picture view, Southern California's habitat plans rely on decades of good faith compliance by local jurisdictions. Elsewhere, the County of San Diego has been non-compliant with its plan, refusing to follow wildlife agency input. We are now in court in San Diego. These occurrences are not yet widespread but expose a systemic vulnerability and require ongoing vigilance by conservation groups.
EHL was represented by the Law Office of Abigail Smith, and the Center and other plaintiffs were represented by CBD staff attorneys.