EHL litigation resulted in a step toward saving the Quino checkerspot butterfly.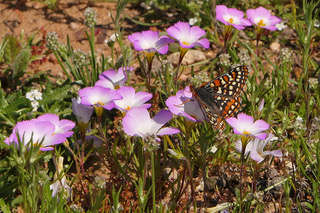 In 2019, the San Diego County Board of Supervisors, on a 3:2 vote, brushed aside an ominous history of repetitive wildfire, risky evacuation, high greenhouse gas (GHG) emissions, and the threatened extinction of the Quino checkerspot butterfly, and approved Otay Ranch "Village 14" north of Chula Vista. The Board was not even phased by the project's inconsistency with the Multiple Species Conservation Program, or MSCP, as it would develop lands off-limits to "take" of species. An attempt in 2020 to fix the conflict by exchanging project land for state-owned land failed when EHL brought its many problems to the attention of the state Wildlife Conservation Board.
During a lengthy CEQA process, EHL retained attorneys and outside experts in biology, water supply, GHG emissions, traffic, and fire hazard, to painstakingly document the many deficiencies in the project's environmental impact report (EIR). To take one example, the County (kowtowing to the developer's consultant) held that the site was "unoccupied" by endangered Quino checkerspots due to negative drought-year surveys, even though the butterflies were well-documented on the site both before and after. Advice of both state and federals wildlife agencies was ignored in the process.
EHL and other groups sued the County under CEQA and General Plan law, and the Attorney General of California intervened on our side on fire and GHG issues. In October 2021, following exhaustive briefings and oral arguments, the Superior Court decisively ruled against the EIR on fire hazard, GHG, affordable housing, cumulative impacts, biology, and MSCP issues. This decision orders the County to decertify the EIR and rescind the project approvals. The decision may be appealed, but if the project comes back to the Board of Supervisors, it will encounter a new board which is more cognizant of environmental, planning, and fire concerns. In any case, EHL remains anxious to work with the landowner on mutually beneficial alternatives.
EHL was represented by Shute, Mihaly & Weinberger in the litigation.