The last hole in the greater Natural Community Conservation Plan/Habitat Conservation Plan(NCCP/HCP) preserve for the Palos Verdes Peninsula has been filled in. NCCPs/HCPs are state-federal-local partnerships to create habitat preserves and shelter endangered species while permitting compatible development elsewhere.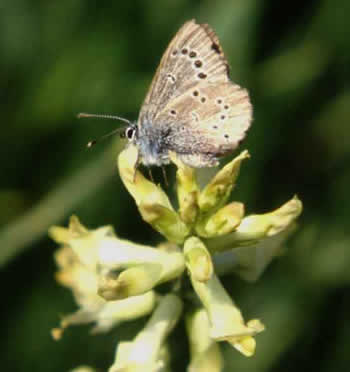 Drawing on a variety of funding sources, principally made available through the federal listing of the California gnatcatcher as a threated species, in which EHL played a pivotal role, two parcels totaling just under 100 acres were acquired in July from a willing seller. The completed preserve has been a long time in coming.
More than twenty-five years ago, EHL's Los Angeles County Director and other environmental advocates were asked to draw up a wish-list mapping of what an ideal habitat preserve would look like. With the local leadership of the City of Rancho Palos Verdes (RPV) and the Palos Verdes Peninsula Land Conservancy (PVPLC), and lots of dickering, patience and overall maturation of the preserve idea among the citizenry, the final documents marking completion were agreed to last month. The end result looks very much like that 90s map, with a few bits and pieces added in for good measure. And it is a long-term endeavor – we also hope to reintroduce the highly endangered Palos Verdes blue butterfly. The victory for all concerned was celebrated at a gathering on August 26th.
Congratulations are also due the US Fish and Wildlife Service and California Dept. of Fish and Wildlife personnel who have been with this project from the very beginning, adding persistent support even through periods that proved most difficult. Much the same can be said for both RPV staff and PVPLC personnel who have also been involved throughout this long period. In addition to crucial federal funding for the preserve, important commitments were made by California's Wildlife Conservation Board, the County of Los Angeles, the City of RPV, and the PVP Land Conservancy. The latter organization has agreed to manage the preserve, drawing on wide community support for volunteers and sustaining funding.