Mesa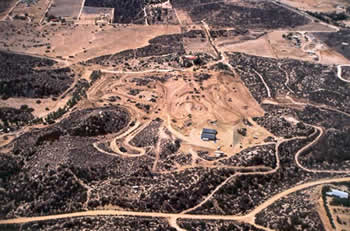 Flying above Texas
where man's geometries
his upland circles, squares
sections, quarter sections
lie side by checkered side
upon the passing mesa.
Man, he who makes measure
of these things and would be
the measure in all things
is lost at the edges
where land stands to no scale
and canyons' steep veins drain all.
On the mesa, the squares
the green and tan circles
touch but the scurf of Earth
man no more than tangent
makes his transformations
above that vast, slow heartbeat.
Such pale symbols laid out
upon this earthen skin
spell out dust unto dust
in language all too plain
to be misunderstood
this message of the mesa.