As anticipated, the Orange County Transportation Corridor Agency (TCA) adopted an alignment for extending the Foothill toll road that would devastate San Onofre State Beach. A coalition of groups, including EHL, immediately filed suit.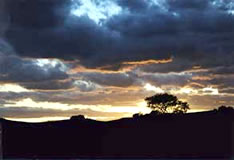 The litigation challenges the project's California Environmental Quality Act (CEQA) documentation. It gained considerable strength when complementary lawsuits were filed by Attorney General Bill Lockyer, representing the California State Park Commission, and by the Native American Heritage Commission. Endangered species, unique coastal camping, the world-renowned Trestles surf break, and Native American cultural sites are all at risk. Alternatives, such as improving Interstate 5, were shortchanged by the environmental impact report.
Momentum to save San Onofre State Beach is building. Cities asking that this park be spared include Oceanside, Imperial Beach, Aliso Viejo, Laguna Beach, and Los Angeles, with Del Mar expressing concern. The Schwarzenegger Administration has taken an essentially neutral position. The law firms representing our coalition of environmental and recreational groups include Shute, Mihaly & Weinberger and the Natural Resources Defense Council.