In Riverside County, EHL is opposing a draft ordinance that would capitulate to OHV riders and degrade the Multiple Species Habitat Conservation Program (MSHCP). A recent property acquisition, however, shows the promise of the MSHCP.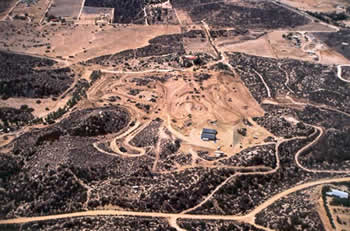 Due to pressure from riders and manufactures, what began as an attempt to regulate the nuisance and environmental damage from rampant OHV use ended up as a "green light" for habitat destruction. In response, EHL pointed out that the MSHCP requires that habitat values be maintained pending reserve assembly. A host of other legal defects were also identified. Action by the Riverside County Board of Supervisors is pending.
On a brighter note, the implementing arm of the MSHCP, the Riverside County Regional Conservation Authority (RCA), has acquired a magnificent 914-acre property in Cactus Valley, east of Hemet. The Goodhart family partnered with the RCA to conserve their legacy, and in the process created a lynchpin for the reserve system.