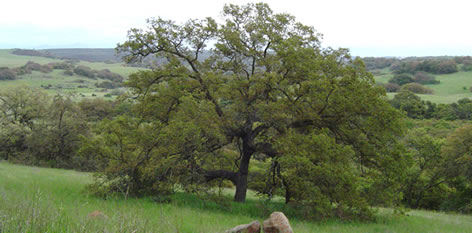 The Endangered Habitats Conservancy (EHC) is a separate nonprofit land trust organization that works closely with EHL to help conserve the remaining natural wildlands of Southern California. These native landscapes, shaped by dramatic landforms and a unique variety of elevations and micro-climates, are rich in wilderness values and ecosystem diversity.
The mission of the Endangered Habitats Conservancy is to acquire, manage, monitor and maintain land in Southern California for habitat protection and restoration, agricultural preservation, and other conservation purposes. Incorporated in 2005, EHC currently manages approximately 4,000 acres of conserved open space lands.
EHC plays a critical role in assembling our preserve systems through strategic land acquisitions. It also leads the way with high quality management and monitoring practices for the stewardship of preserve lands. Using professional real estate skills and creative partnerships, EHC collaborates with property owners, government agencies and other stakeholders to secure key wildlife corridors and core habitat reserves for our region's wildlife.
EHC is a member of the Land Trust Alliance, the national trade association for nonprofit land trust organizations. The Land Trust Alliance (LTA) is the national convener, strategist and representative of more than 1,700 land trusts across America. As a LTA member, EHC has ongoing access to training and certification programs, support services and best practices in open space and agricultural lands management.